My friend on Twitter, Nick Kellett of Kelowna, British Columbia created List.ly to help people make better lists, through collaboration and sharing. Here's my first first on List.ly.
Lifestyle Brands That Totally Get Content
Content marketing is not new. It's been an integral part of marketing communications since John Deere created "The Furrow," a magazine for farmers in the late 19th century. Now with a decided re-emphasis on content today, some brands are blazing new trails while others continue to miss the point entirely. This list honors the former.
Source: http://contentmtn.com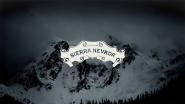 We've brewed beer we love for more than 30 years, and our pioneering spirit is stronger than ever. www.sierranevada.com
Find the latest news, events, live streams, videos & photos from the World of Red Bull and beyond, including motorsports, bike, snow, surf, music and more.

The Gecko, the hugely popular and beloved advertising spokesperson for GEICO, has spent the last few years traveling across America, like a modern-day de Tocqueville. This is his first book.
ParentSavvy is your child health and parenting resource offering parenting advice, tips, tools and expert answers to your questions.
Added by Shawn Hartley on Apr 26, 2013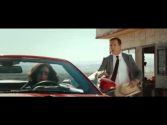 Jaguar is proud to introduce 'Desire', a film project in collaboration with Ridley Scott Associates - starring Emmy award winner Damian Lewis with music by Lana Del Rey.
Anchor Brewing Company tells the story of our label artist Jim Stitt. Jim has had a hand in nearly every Anchor label since the 1970's and hand draws a new tree each year for the Anchor Christmas Ale Label. Jim Stitt, Fritz Maytag, and Dave Burkhart collectively tell the story of a huge part of Anchor's history.
Patagonia's blog is one of the best.
Sometimes the product is also the content.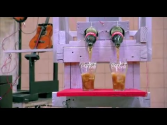 iJustine and Josh TheComputerNerd01 share a Coke
Mountain Dew's new lifestyle magazine

TheAdrenalist.com (powered by DEGREE MEN) is where you'll find up-to-date news and information in the universe of adventure, extreme sports, and racing - You'll get first-hand accounts of harrowing exploits as well as gear and travel advice - to inspire and help you reach that next summit.

Sports marketing is where things like "brand loyalty" and "community" have real meaning.